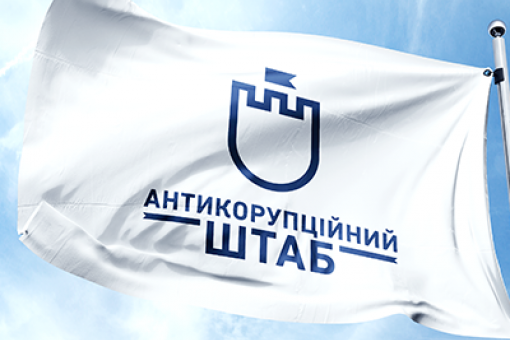 The Anti-Corruption Headquarters is a non-governmental organization established in the summer of 2014. We aim to identify corruption schemes, embezzlements of budget funds and community resources, and other corrupt violations of those in power in order to hold them accountable.
Our team believes that the main prerequisite for reducing corruption in Ukraine is zero tolerance of corruption among the total majority of the population. Therefore, our principle is the maximum involvement of people in the anti-corruption movement. We consider everyone's contribution to the fight against corruption priceless. Learn how to become a volunteer at the Anti-Corruption Headquarters.
Since 2016, the organization has started setting up regional anti-corruption headquarters as a complement to the state's decentralization policy. We plan to open at least 5 regional headquarters in different regions of Ukraine this year. To initiate the establishment of an anti-corruption headquarters in your area, please contact us.
OUR MISSION
Quality change in society through prevention and fight against corruption
OUR VALUES
Ukraine. We are patriots of our country, we love the Motherland and we work for its benefit.
Zero tolerance for corruption.
Team. We help colleagues, treat each other like friends, help even during off-hours.
Professionalism. We do our job as well as we can.