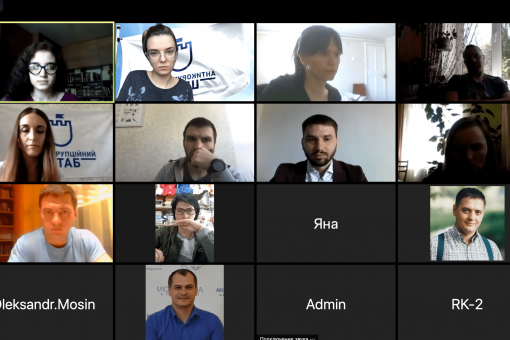 13.05.2020
The Repair map is an interactive map of Ukraine, on which all repair works of the city are displayed. Every resident of the Kirovohrad region can control where goes the taxpayers' money allocated for repairs of schools, houses, hospitals, inter-house roads, etc. Also, everyone has the opportunity to check their homes, yards or schools where their children go and leave a complaint or photos of the object on the website. Lawyers of the Anti-Corruption Headquarters, in turn, process all complaints received about poor repairs or those that were not done at all.
During the presentation, the experts of the Anti-Corruption Headquarters said that in Kropyvnytskyi over the past three years, 1,142 contracts were concluded for repairs and about 968 million hryvnias were spent. The most expensive repairs are the reconstruction of the roadway of the Elvorti and Mykola Levitsky streets - UAH 72.3 million, reconstruction of the building on the 41/26 Architect Pauchenko street 41/26 - UAH 69.8 million and repair works in Victory Park - UAH 38.6 million.
Yulia Grechka, the head of the Anti-Corruption Headquarters, said: "Our team has developed a unique innovative tool that covers the entire territory of Ukraine: from cities with a population of millions to small villages. The Repair map was created for all citizens so that they could easily control the expenditures of budget funds, as well as for state bodies and contractors, to motivate them to perform their work well. "
Deputy Mayor Oleksandr Mosin also took part in the press briefing. He noted: "We are currently working on the road fund - we have submitted our projects for implementation to the regional administration".
Serhii Mytkalyk, Project Manager of the Repair Map, spoke about the functionality of the map and its results: "Nothing speeds up repair work like open criminal proceedings. That is why we turn to the controlling and law enforcement bodies in case of violations during the works or their non-fulfillment. "
In conclusion, the regional coordinator Pavlo Lisnychenko added: "There are many contractors in Kropyvnytskyi, but we know that certain organizations are regular players in the market of certain repairs. Given the large flow of procurements, we can see a situation where contractors may not have time to physically perform repairs. That's why we can now control these processes together with the public through the Repair Map".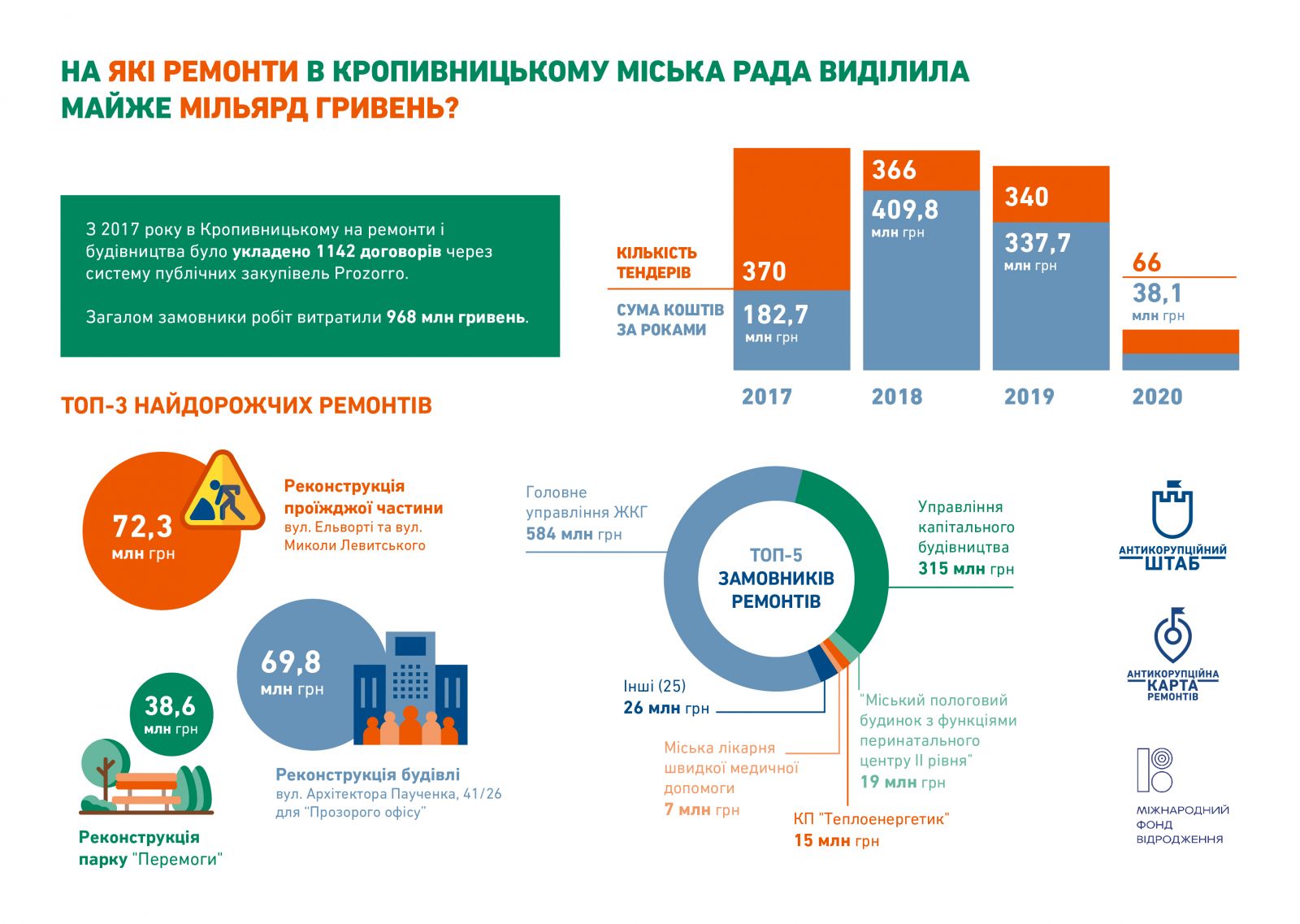 The project is funded with the support of the International Renaissance Foundation.